Wedding spray tans
---
Spray Tan For A Wedding
I have tanned many beautiful brides over the years, regular clients and newbies who have never had before but eager to look their glowing best for their special day. The one thing constant with the 1st contact is there is a little hesitation, unsure that it will rub off on the dress, be streaky or heaven forbid, go orange. Don't Worry! With the a trial, the right prep, and application (by beautyrokz) you will look amazing!!!
Guide to the perfect wedding tan
Should i spraytan before my wedding?
Over the last 2-3 years the trend for getting a tan for your big day has risen with more brides, and now grooms as well (don't be shy guys) wanting to look SUNKISSED on their special day. The days of the over-dark tans for a wedding are now long gone. Now it's all about enhancing the skin, to make it the perfect radiant canvas for a dress or suit or even a kilt…..
So when you are planning makeup and hair for your big day, the tan is also something to consider in getting the look perfect. With fake tan products evolving that are more choices that complement all skin complexions and simply enhance.
To get the perfect tan for your bid day just follow some simple steps and you can have the perfect, natural, glowing finish, that enhances your look on your special day.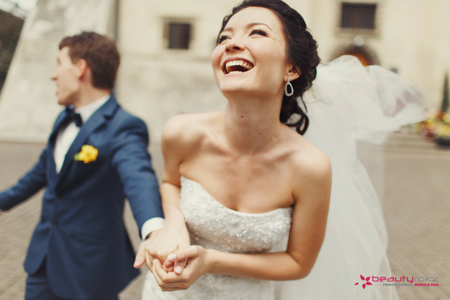 WEDDING TAN TRIALS
Getting a feel for spray tan and how it looks and feels on your skin in advance is one of best spray tanning tips you can follow. You need to find your perfect colour match before your wedding day.
What works for one skin tone may not be right for you, so picking a shade on a whim the day before your wedding is a very very bad idea. If you are a spray tan virgin then a wee session or two in the weeks leading up to the wedding is definitely the best idea.
What I always like to do with a bride-to-be is to discuss the dress; how much skin is showing? Will the hair be up? Have they spray-tanned before? What were the results? Most brides always say they want a natural colour that compliments the colour of the dress. Therefore a deep colour is not going to look great with an ivory dress unless the bride is naturally dark.
A solution that is light & has a low % of the tanning agent DHA is a great place to start
Once the colour guide is washed off, gauge the tan in natural light.
inspect the finish on the skin every day. Most brides prefer the tan on day 2.
Take a photos of yourself with your tan after the trial, 1st day, 2nd day etc. and get other peoples opinion on what works best.
AYRSHIRE BRIDES
From Beautyrokz Range of Products I Would Recommend;
Laurens way 12% - Nice and Subtle with Beautiful Glow
Beautyrokz 12% - A Natural Light Shade
Bondi Sands 8% - Light Glowing Complexion Enriched with Aloe Vera
Your goal should be so that no one knows you're wearing self tan but you look and feel radiant.
WEDDING PARTY SPRAY TAN?
You could have all the bridesmaids, mother of the bride looking like they have all come back from a nice wee week in the sun. And the photos will look AMAZING.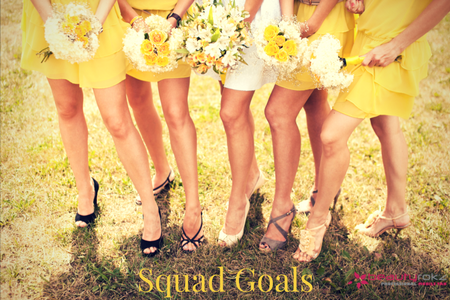 Wedding Skin Prep
Start Months in Advance (it'll be worth it)
All tanning agents work within the top layers of the skin, to achieve a deep and even beautiful tan your skin should be in top condition before the application. To get the best coverage on your big day, start exfoliating your skin a few months before your wedding date. With advanced planning and a consistent care routine, your skin will look fresh and healthy-looking just in time for your walk down the aisle.
It's important not to apply self-tan in the two weeks before your wedding. This will stop the risk of any old self-tan building up – and ruining any wedding day photos. Follow the mantra
Exfoliate – hydrate – Exfoliate – Hydrate – Repeat
Don't worry about being pale in the run up to the wedding, think of the long term goal.
On the night after tanning make sure you are careful when you clean your teeth, not to get toothpaste around your mouth, as this can also affect the evenness of your tan. Also take care with washing up, drinking and eating food – great tip is use a straw when drinking.
On the day of the wedding do one final layer of moisturizing before your put your dress on – and then work on the bits of skin still showing. If you're wearing a strapless dress, you can use St Tropez Skin Illuminator on your décolletage area, working little bits into your skin with your hands gradually, If your dress is backless pat down your spine and shoulder blades. If you're wearing a short dress start above the knee and rub the illuminator up the front of the thigh and below the knee down the shin. That will give you the illusion of slimmer limbs. Take the illuminator with you, or get a bridesmaid to take instead! 'The illuminator will stay on for four hours but just before the reception or pictures check it in the bathroom and reapply if necessary,
Help Is At Hand

To give the tan the best possible finish check our blogs on the Prep & Aftercare of the skin. This will give your skin the maximum potential to take the tan, the aftercare hints and tips will produce amazing results AND increase the longevity of the tan, so you look instantly awesome in that beach wear on honeymoon until you top up with natural light.
This is the best day of your life, worrying about being peely waly shouldn't be added to the mountain of stress you are already going through. With good prep, a successful trial & working together with your spray tan technician, then this should be another exciting part of your journey helping you to your most glamorous.
Any questions whatsoever please do not hesitate to give me a call or contact me through social.
ANGELA @ BEAUTYROKZ
---