Bondi Sands Australian Tans
The Australian Tan You Can Experience Every Day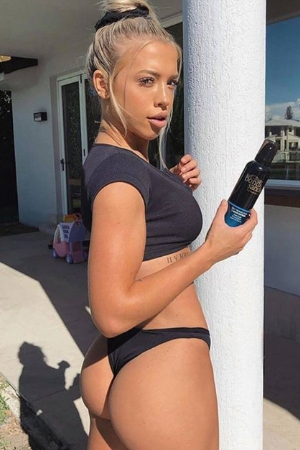 Bondi Sands Medium (8%)
For a Subtle Glow
Ideal for 1st timers
Fast Drying
Enriched with Aloe Vera
Coconut Scented
Medium Shade is Ideal for Weddings
2 Hours to Develop 
Lasts 5-6 days

£19.00
Bondi Sands Dark (12%)
A Beautiful Bronzed Dark Tan
For Those Who Like A Deeper Tan
Fast Drying
Enriched with Aloe Vera
Fresh Scent of Coconut
2 Hours to Develop 
Lasts 5-6 Days.

£19.00
Bondi Sands Ultra Dark (14.5%)
The Most Luxuriously Radiant Dark Tan
For Experienced Tanners Looking For Darkest Tan
Fast Drying
Enriched with Aloe Vera
Fresh Scent of Coconut
2 Hours to Develop 

£22.00
bondi sands tan
If you are unsure, whats best bondi sands light vs dark, or how it works on light skin? please do not hesitate to call or email and we will happily answer any questions. Please note prices exclude any travel supplement which may occur. Check Here and you click below and;
Spray Tans At Home Can Be Better Than The Beauty Salon. 
Give Us Call Tel:
07835 613 282
Bondi Sands SPRAY TAN NEAR ME?
We travel all over Ayrshire with most of our clients in Prestwick, Ayr, Kilmarnock, Irvine, Troon, Kilwinning, as well as every town and village up and down the beautiful ayrshire coast. You may have used bondi sands self tanning foam, or liquid gold and you are fed up with the old tanning mitt, i can help. You may be looking for something new, need a nice light medium, natural looking tan, bondi sands could be your perfect solution, just give me a shout. 

Hope To See You Soon.
Angela @ Beautyrokz x
Check out our essential, handy easy to read Before & After information. For the Absolute best results check out or Preparation & Aftercare Blogs. They will help you guide colour choices & help you achive maximum super sexiness & increase the longevity of the tan.  I will be happy to answer any questions you may have.  If you need any help and advice please feel free to contact beautyrokz through Facebook i will be happy to help. You can also check out our regular #TopTanTips on Instagram