AYR RACES
Spray Tans
Full Body Spray Tans

Late Appointments

Wide Choice Of Tans

Highly Rated

Tans From Only £15

Relaxed (in your house)

We Only Do Spray Tans
SPACES FILL UP QUICK
BOOK NOW!
Contact Us To Book An Appointment

We are Always Available & Happy to Help
Ayr Racecourse
Are you going to the races with friends and want to look your best in the lovely expensive dress and unique fascinator? At beautyrokz we are readily available to help complete your beauty regime with a flawless spray tan. Keep an eye on this page for fixtures and special offers. The week leading up to any race meet at Ayr racecourse always fill up well in advance. Make sure you book early to avoid disappointment. We work around you, and have appointments well into the evening. We also have rapid tans, so if you need on the morning of the race you are able to to tan and go.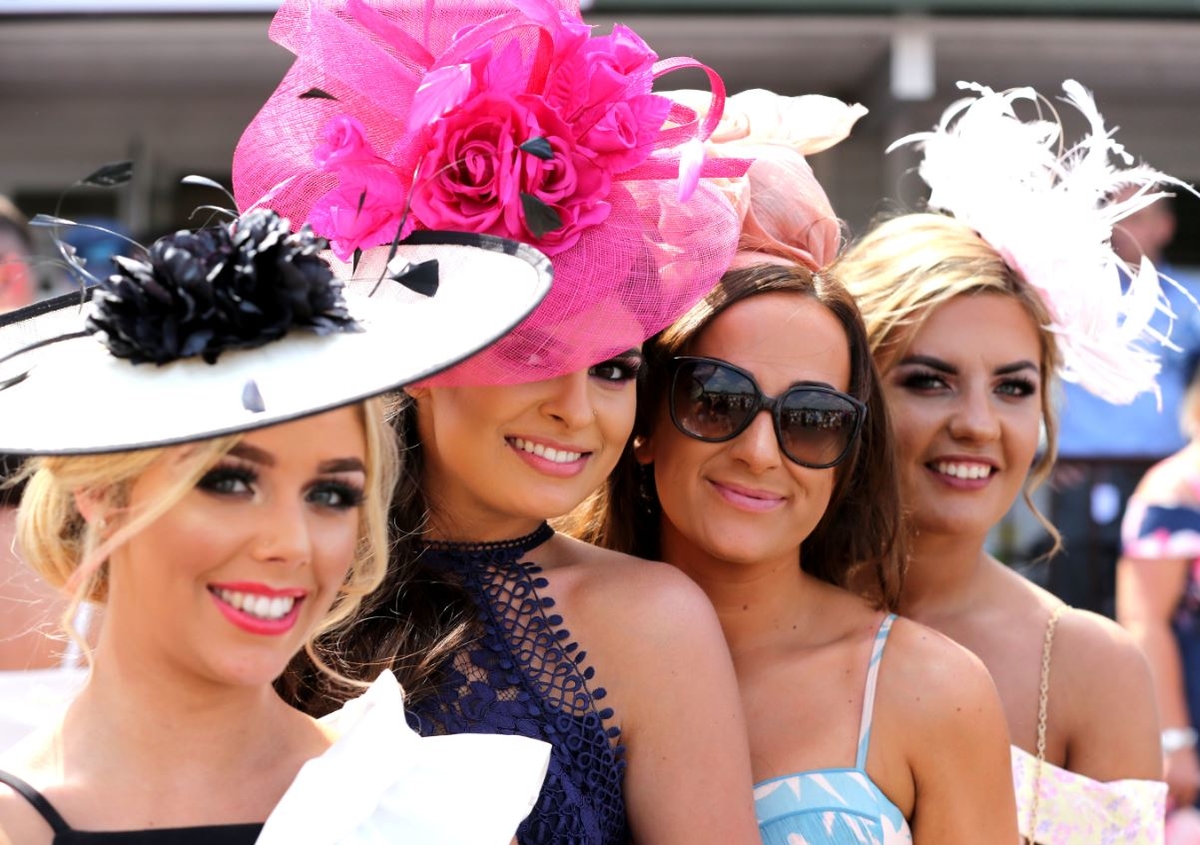 SCOTTISH GRAND NATIONAL
AT AYR RACECOURSE
The highlight of the Scottish race calendar is always fast approaching, with the Scottish Grand National 2019 held at AYR RACECOURSE on Saturday the 13th of April 2019. From the week commencing the 8th of April right up until the morning of the grand national at yr  on the 13th of april Beautyrokz will be tanning Ayrshires lovely ladies an amazing fun filled, boozy day at the Scottish national at Ayr Races. The weekend however starts the day before as always with the coral Scottish grand national ladies day. This is all about the girls and the glamour. Great races and brilliant prizes up for grabs for the best dressed. We have had 2 previous winners wearing Beautyrokz tans!
Ayr Gold Cup
Three day festival with the williams hill ayr gold cup ladies day commencing on Friday the 20th of september 2019. From the week commencing the 16th of September it will be extremely busy but i work very late this week to try and accommodate all the ayrshire ladies who are looking to attend the ladies day or the ayr gold cup. Both these dates are the busiest of the year book early to avoid disappointment. 
Book An Appointment That Suits You! 
Tel: 07835 613 282
Ayr Races
It's an AMAZING day out, the perfect excuse to get all dolled up, have a cheeky champers at 10am, and put on a wee bet. Even if you have never been in a bookies in your life, the Scottish national at ayr racecourse is awesome. Get those pics on Instagram looking amazing with a subtle glow, or bold dark natural looking tan. If you tag us in the pic #MyBeautyRokzTan we will add an extra tic on to your loyalty card.

Spray Tans Near Me For The Races
I travel all over Ayrshire with most of our clients in Prestwick, Ayr, Kilmarnock, Irvine, Troon, Kilwinning, as well as every town and village up and down the beautiful ayrshire coast. If you have a full squad attending the races then book together and all get tanned the night before. If you have 5 friends or more then host goes free, or as most of my clients do is they just split the savings and everyones a winner!
Spray Tan Products
The Amazing LAURENS WAY
Beautifully Subtle XEN TAN
Australias Favourite BONDI SANDS
Our Own Elegant Beautyrokz Tan 
At beautyrokz we have a wider variety of spryatan brands than most beauty salons. So this means we have something suit all skins and budgets. This means you dont have to just settle for the same old brand every time, you can mix it up a little. We will have a chat about your outfit and look for the best tone and shade of tan to suit. Perhaps its the 1st time at the races and the 1st time tanning we have a few nice subtle shades, or you you are a TanPro and like your tan a beautifully dark and bold, we got you covered (literally).
We Have A Tan That Will Suit You Perfectly!
Ayr Races
Fixtures 2019
| | |
| --- | --- |
| Tennent's Raceday | Sat 09 March 2019 |
| Scottish Grand National Ladies Day | Fri 12 April 2019 |
| Scottish Grand National | Sat 13 April 2019 |
| June Racenight | Fri 21 June 2019 |
| Summer Raceday | Sat 22 June 2019 |
| Scottish Sun Ladies Night | Sat 10 August 2019 |
| William Hill Doonside Cup Day | Thu 19 September 2019 |
| Ayr Gold Cup Festival Ladies Day | Fri 20 September 2019 |
| Ayr Gold Cup | Sat 21 September 2019 |
The Wednesday, Thursday & Friday before the races are busy (especially on the Thursday #TanThursday) so best be quick so as not to miss out. As always at this time I will be working very late to accommodate any ladies who are in need of a spray tan, can't get to the salon and need me to work around their busy diaries. A Full Body Spray Tan Will Set off That Special Dress, Have You Feeling Confident & Looking Super Sexy. Tans can last upto 5 days, with the proper PREP and AFTERCARE so if you need tan for the races application on Tuesday will still get great results for coral scottish grand national ladies day on friday or the races on sat.
Beautyrokz Mobile Tanning Salon
REMEMBER I COME TO YOU! So if you are rushing around getting the perfect outfit for the ladies day at ayr races there is no need to worry about fitting in a trip to the salon into your already busy schedule. No need to travel intro the beauty salon in ayr, or tanning salon kilmarnock, or looking for spray tanning irvine, i bring the tanning salon direct to your door. Any questions or if you need any help and assistance please do not hesitate to give me a shout i will be happy to help. *Travel supplement may apply. 
Hope To See You Soon.
SPACES FILL UP QUICK
BOOK IN ADVANCE
Contact Us To Book An Appointment

Angela @ Beautyrokz x