Wedding Tans FAQ
---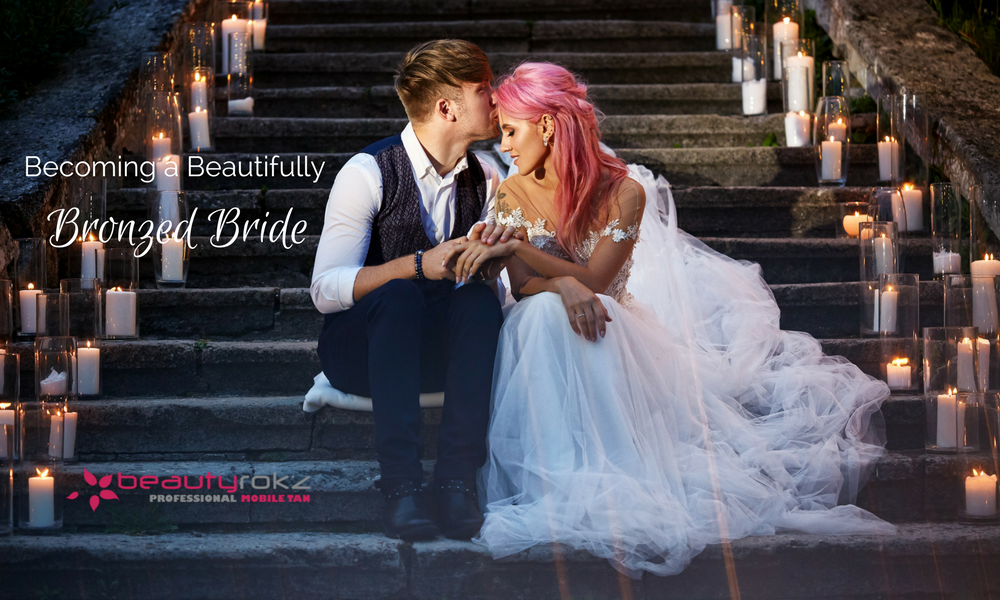 Wedding Spray Tan
I love tanning brides and bridal parties. Absolutely love it!
There is always an excitement, loads o happy people and usually a few preseccos (clients only) so it is always a laugh. I can feel a little part of the day, helping the bride feel the most beautifuliest (is that a word) she will ever feel. You may have read my last blog or wedding tans; this blog is a little FAQ if you are still a little unsure or wondering what the next steps are. Learn more about our Bridal Tanning Service
When Should I Book an Appointment?
We would suggest booking as soon as you know your dates! Obvs there is masses of planning and organising things but if you incorporate time to get tan and let it develop you will get the best results. If you are new to spray tanning or you want to try a different product, a trial is recommended a good month or so before. This way you can see how the tan develops & when its at its peak on your skin, (my pref is day 2)
What's The Best Shade For a Wedding tan.
That's is down to your preference. We have many tanning products that are well suited to brides, I have found over the years that brides prev to go for a subtle natural glow. However, if you want to go bold and dark we have the products for you the secret is for a beautiful tan that will simply complement the look, that will enhance the dress and makeup style you have chosen.
Should My Bridesmaids Get a Spray Tan?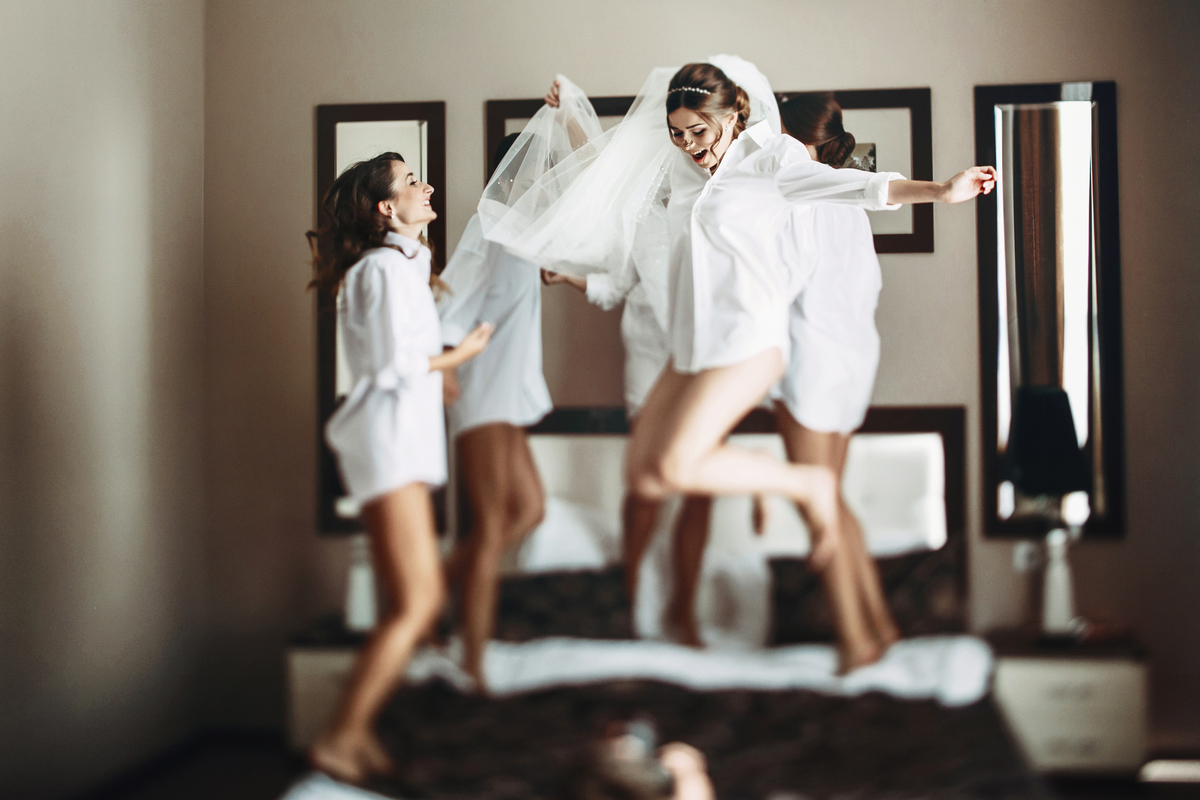 If you are going for a little faux glow, then why not get the rest of the party glowing as well. Your photographer will love you. If you are getting similar hair and makeup, then a tan for the party will have you uniformly looking brilliant. As we know everyone is different, so you may have some girls want to go a little lighter or darker, that's fine we have 12 products to choose from and will advise you all the way.
Will I Get The Spray Tan All Over My Wedding Dress?
With the correct prep and after care steps then there will be no streaks on the dress. The products we use have been tried and tested with over the years and there has been amazing strides in the quality of the products to avoid such mishaps. There may be a little rubbing on a tight dress around the armpits, but this is minimal (depending on how hard you are dancing at the end of the night)
Will a Tan Stain My Nails?
Even if it's nothing more than a clear coat, wearing polish will getting a spray tan will help to protect your nails for the tanning solution. A small dab of petroleum jelly applied to each one of your fingernails and toenails will act as a barrier to fake tan. The tanning product won't be absorbed, and it will therefore be unable to stain the nails. If you do have a full manicure, don't worry about it getting ruined—your nails will be wiped off directly afterwards to lift and excess.
Will I Still Be Tanned For My Honeymoon.
With the right prep and after care a quality spray tan should last 5-7 days. If you are off to sun for a couple of weeks or relaxation in premarital bliss, then as the tan fades you will be developing a beautiful natural tan. If you are going in and out the pool (nice wee pool bar) or jumping in the sea this can speed up the process, gentle exfoliation each night and plenty of moisturiser will ensure a nice even streak free fade. Please note that a spray tan does not offer protection from the sun and you still need to slap on the sunscreen.
I hope that helps. As always i am available through email, and social channels. if you have any questions whatsoever please do not hesitate to give me a shout i will be happy to help
Angela @ Beautyrokz
---