Help Applying Fake Tan & After Fake Tan Care

How do i get the best sunkissed tan at home, thats streak free? How do i apply fake tan to the face? How do i remove tan from hands and feet? Just some of the many question i get. Whether you are applying at home by yourself or its your fave tan tech applying your spray tan, the principals of good thorough prep, and meticulous aftercare will always ensure a tan that goes on evenly, it dries perfectly, and maintains a natural healthy glow for at least 7 days.
Fake Tanning Advice
Follow these easy steps and you can go from feeling like an awright 3 and take it up to a strong 10!
HAIR REMOVAL.
Always perform any hair removal (waxing, shaving, etc.) at least 8 hours but preferably a day prior to applying your tan. This way your skin won't be too sensitized & reactive to the tanning solution. Smooth Skin = Best Results
VASELINE IS YOUR FRIEND.
If you're going to have a manicure / pedicure for special occasion, get it done 1st, then a light layer of Vaseline prior to tan to protect it. Dotting small amount of Vaseline to the eyebrows & hairline to stop tan sticking to these areas and prevent dodgy tide marks appearing. This is really important if your hair is very light.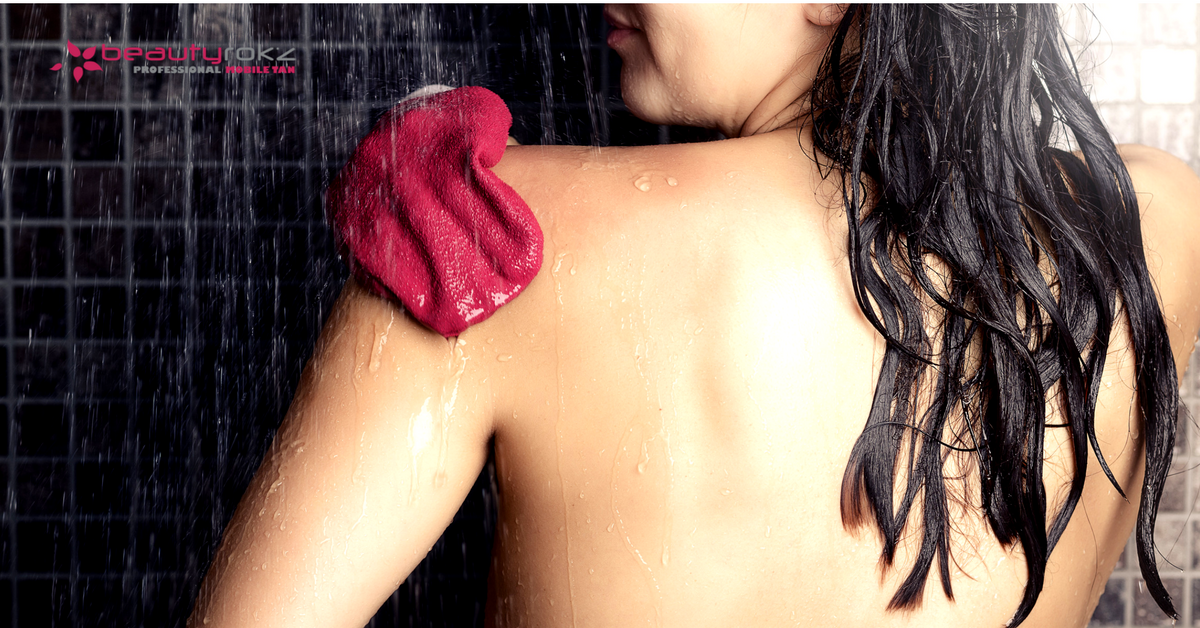 EXFOLIATE, EXFOLIATE….EXFOLIATE!
Removing dead skin cells before tanning is vital and will help prevent splotching & uneven colouration. Use a loofah or other type of exfoliating tool to scrub your entire body. I find a tan eraser of exfoliating glove works best as you can get in every nook n cranny. Pay extra attention to knees, elbows and heels.A body scrub with sea salt or other exfoliating products also provides the optimum result Remember make sure that are not oil based. This will also remove any body wash & old fake tan efforts.
APPLY WITH MITT
Apply 2 or 3 dabs, then FOLD the mitt in half to soak up any excess product off. When applying fake tan to your face on the tanning mitt, combine a small amount of moisturizer (avoid moisturizers with cosmetic bronzer in it) & tan product to give natural lighter finish. Apply tan evenly. This is good if you are nervous about the finish or the desired look is more natural.
START WITH FACE
Fake tan your face then work down the rest of your body in stages, leaving the hands and feet until last. Work in circular motion on the neck, down onto the chest then stomach. Go across the shoulders over the back letting the mitt do the work. Do the lower back, then round the sides ensuring even coverage. Do the legs in downward circular motion, turning the mitt around the legs as you move down. Bend the knees and sweep across, this will stop any crease marks.
FEET & HANDS
This is a tricky 1 and is the easiest thing to get wrong. When applying fake tan to feet, use excess product from the legs over the feet & ankles. The same rules apply to the hands, do not put product directly onto the hands, but simply work the product down from the arms across the wrists on the hands. It will ensure even, not too dark, tan.
CHECK IT................TWICE
When applying tan, make sure you're done ALL OVER. Don't worry if you do the same area twice, tan will only be patchy if you miss. Don't be tempted to reapply Fake Tan everyday this could leave your tan looking far from natural! Avoid wearing tight clothing in the 1st 24 hours. This will also help keep you streak free. Continually moisturize to prolong.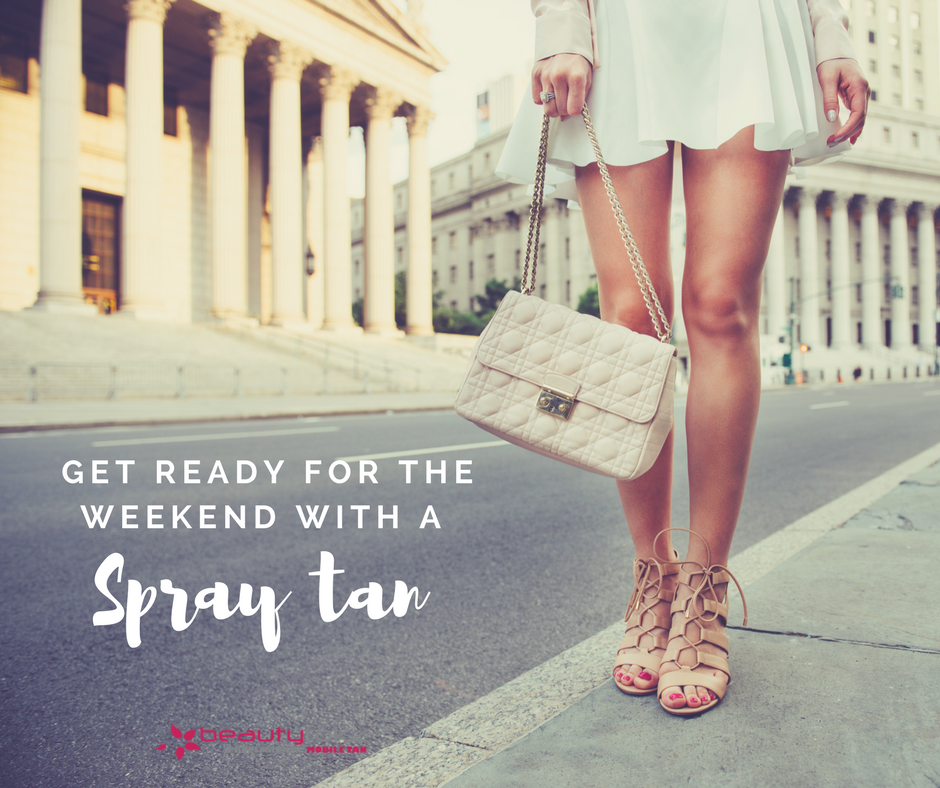 HOT BATHS
Can dehydrate your skin. Stick to cool showers, & use a moisturizing shower oil to lock-down your colour. Do NOT use bar soap! Beware Soaps that contain Sulphates and Phosphates can Fade and Streak your tan.
MOISTURIZE, MOISTURIZE..... and Eh MOISTORIZE Again!
Morning After & Evening. Hydrated skin makes your tan last longer & your skin will look LUSH! This means inside and out, to make sure your tan endures, you need to stay hydrated. Drink lots of water & apply moisturiser daily. Use water-based moisturizer to ensure skin absorbs all the tanning product.
Hydrated Skin = Long Lasting Tan 
5-7 DAYS AFTER TANNING
Gently exfoliate skin. Repeat every 2 days thereafter to ensure tan fades evenly. This will get rid of any dead skin cells, help the tan fade evenly & stop any patches so you are ready for next 1. A gentle exfoliating shower gel every other day is ideal for this.
Bonus Tan Tips
Take That Tan Up a Notch!!
Glistening Limbs
Look leaner & sexier.
A perfect way to set off your new tan is to run a shimmer stick along the shins to help elongate the legs.
Maximize Your Cleavage
By contouring.
Put on push-up bra then shade from the top of breasts down into the cleavage, to create the illusion of shadow, and ……oomph.
Thick Moisturizer.
After self-tan application apply a thick moisturizer to give the skin that glowing, holiday, just out of the sea look.
HOPE THAT HELPS!
Follow those simple rules and you will be on your way to ultimate tan perfection.
For more help, & advice check out our other Blogs 
To check out our regular #toptantips on instagram 
Tel: 07835 613 282 or Book Now 
Angela @ Beautyrokz x