Fake Tan Help
Are you tired of pale, lacklustre skin? Are you dreaming of a sun-kissed glow, but don't have the time or budget for a tropical getaway? Fear not, because, with the right tools and techniques, you can achieve a flawless, long-lasting self-tan from the comfort of your own home.
In this three-part series, we'll be sharing our top tips and tricks for achieving the perfect self-tan at home. From prepping your skin to applying your self-tanner to aftercare and maintenance, we'll cover everything you need to know to create a natural, streak-free glow that will last for days.
Whether you're a self-tan novice or a seasoned pro, our easy-to-follow tips and tricks will help you achieve a gorgeous, sun-kissed look that will turn heads and boost your confidence. So grab your favourite tanning product and get ready to glow up – with our help, you'll be a self-tanning pro in no time!

Prepping Your Skin for Self-Tanning at Home
So, you're ready to get your glow on and create a gorgeous, sun-kissed look at home! But before you grab that bottle of fake tan, there are a few things you should do to prep your skin and ensure a smooth, even application:
Always perform any hair removal (waxing, shaving, etc.) at least 8 hours but preferably a day prior to applying your tan. This way your skin won't be too sensitized & reactive to the tanning solution. Smooth Skin = Best Results

Exfoliate: The key to a flawless self-tan is starting with smooth, exfoliated skin. Use a gentle scrub to remove any dead skin cells, paying extra attention to areas that tend to be drier, such as elbows and knees.

Moisturize: After exfoliating, apply a light, non-greasy moisturizer to hydrate your skin and create a smooth base for your self-tanner.

Avoid Oils: On the day of your self-tan, avoid using any oils or oil-based products on your skin, as they can interfere with the tanning solution and lead to patchiness.

Wear Loose Clothing: Opt for loose, comfortable clothing that won't rub against your skin and disrupt the tanning process. And if possible, avoid wearing a bra or tight-fitting underwear for a few hours after your self-tan, to give it time to set.
Follow these simple tips, and you'll be well on your way to achieving a flawless, long-lasting self-tan at home!
Tips on Applying Fake Tan at Home
Now that your skin is prepped and ready, it's time to apply your self-tanner! Here are some tips and tricks to help you achieve a natural, streak-free tan:
Start with a small amount: Begin by applying a small amount of self-tanner to a small area of skin, such as your arm or leg. This will help you gauge how much product you need, and avoid any streaks or patches.

Use a mitt: To ensure an even application, use a tanning mitt to apply your self-tanner. This will help you blend the product seamlessly into your skin, and avoid any telltale streaks.

Don't forget your face: Use a separate self-tanner specifically designed for your face, and apply it lightly with a blending brush or sponge. And don't forget to blend into your hairline and down onto your neck, for a seamless finish.

Take your time: Self-tanning takes a little practice and patience, so don't rush it! Take your time to blend the product evenly, and work in small sections to avoid any mistakes.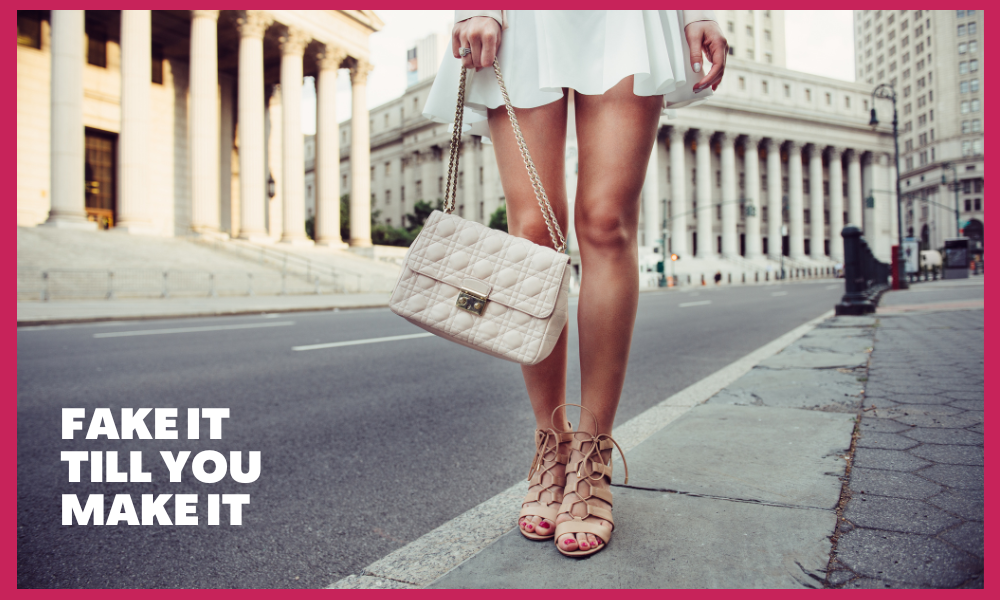 Aftercare to Ensure Your Tan Stays on as Long as Possible
Congratulations, you've achieved the perfect self-tan! But how can you make it last as long as possible? Here are some tips for aftercare and maintenance:
Avoid water: For at least 8 hours after your self-tan, avoid water as much as possible. This includes showering, sweating, or even washing your hands excessively. This will give the self-tanner enough time to fully set up and develop.

Moisturize: To keep your skin hydrated and prevent your self-tan from fading, use a light, non-greasy moisturizer daily. Avoid using anything too heavy or oily, as it can cause your self-tan to break down.

Skip the gym: For the first 24 hours after your self-tan, avoid any activities that will cause excessive sweating or friction on your skin. This includes working out, wearing tight-fitting clothing, or sitting on leather
Hydrated Skin = Long Lasting Tan 
By following these simple tips, you'll be able to achieve a gorgeous, natural-looking self-tan at home in no time!
Bonus Tan Tips
Take That Tan Up a Notch!!
Glistening Limbs
Look leaner & sexier.
A perfect way to set off your new tan is to run a shimmer stick along the shins to help elongate the legs.
Maximize Your Cleavage
By contouring.
Put on push-up bra then shade from the top of breasts down into the cleavage, to create the illusion of shadow, and ……oomph.
Thick Moisturizer.
After self-tan application apply a thick moisturizer to give the skin that glowing, holiday, just out of the sea look.
HOPE THAT HELPS!
Follow those simple rules and you will be on your way to ultimate tan perfection.
For more help, & advice check out our other Blogs 
Tel: 07835 613 282 or Book Now 
Angela @ Beautyrokz x