Dangers of sunbeds – Stay tanned – Stay Safe
---
Say no to sunbeds
With summer approaching (fingers crossed it's not a damp squib) we want to look our best when we get the chance to show off a little skin. Having a little colour, beautiful, glowing bronzed skin always looks best.
Right?……………………………Absolutely!
Achieving that look however is a little more difficult in our (Scottish) climate, when the sun tends to show up with the same frequency as a world cup.
So how do you acquire this look?
There are many brilliant self-tan products in the market where you can apply yourself.
You can get a spray tan done by a trained professional therapist (I can recommend a brilliant 1 based in Prestwick….. ;0) 
Lie in the sun (when it comes)
Or, go for a sun bed.
Now, the last two options may give you a natural tan but the effects, & especially long term, can have a profound consequence to your skin and to your overall health.
Sunbeds give out harmful UV rays which damage your skin and can make it look wrinkled, older or leathery (not a good look) The UV rays from sunbeds can also damage the DNA in your skin cells, and over time this damage can build up to cause skin cancer. Sunbeds can sometimes be marketed as a 'controlled way' of getting a 'safer tan'. But actually, sunbeds are no safer than exposure to the sun itself, and the amount of UV people receive varies enormously too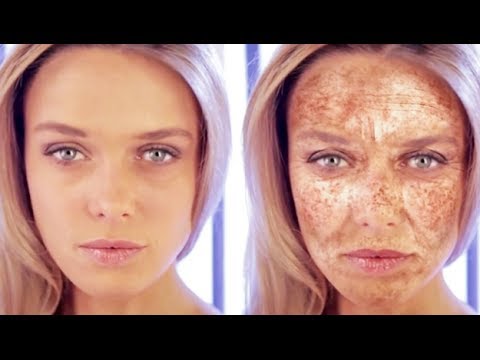 IARC (International Agency for Research on Cancer) agrees there is sufficient evidence to show that using sunbeds causes malignant melanoma, the most serious form of skin cancer.
They also conclude that sunbeds provide no positive health benefits. Sunbeds don't protect against further damage from the sun. Modern sunbeds emit mostly UVA rays, but UVB rays can make up anywhere from 0.5-4% of their total output. These emissions can be comparable to the midday sun. And the amount of UVA given off can be 10-15 times higher than the midday sun.
The video below highlights what sunbeds are doing to your skin.
Modern day self-tan & spray tan products have come a long way, and the majority (not all but most) out there give a brilliant natural colour.
You no longer have to suffer looking like an Oompa Loompa or that you've  had a casual affair with a bag of Wotsits. 
With proper prep, application & aftercare (see PREVIOUS BLOGS & TWITTER #TopTanTips for help) you can look AMAZING, and keep your SKIN LOOKING YOUNG AND HEALTHY.
Ditch the sunbeds – Stay-Tanned & Stay-Safe with BEAUTYROKZ
Angela @ Beautyrokz XX
---