Tanning For Scottish Sun Raceday at ayr racecourse
---
Scottish Sun Raceday
AYR RACECOURSE
On June Saturday 23 June 2018 Ayr Racecourse will be holding the Scottish Sun Raceday Event. From the week commencing the 18th of June right up until the morning of the 23rd Beautyrokz will tanning ayrshires lovely ladies. One of the highlights of the year at Ayr Racecourse and a fixture that has broken the record for attendances in each of the last two years. Stand out from the crowd with a flawless tan that really compliments your dress and specially purchased hat.
FULL BODY SPRAY TANS FROM ONLY £15

Scottish Sun Raceday 2018
A day at ayr races is an AMAZING day out, planning the outfit and all the beautifying needs done (nails? check. Hair? check, SPRAY TAN??? , arranging with the girls for pre-drink drinks, then drinks, then after drinks. Then after waking you have a cheeky wee champers before 10am, before heading the racecourse and put on a wee bet. Get those pics on Insta, Facebook, twitter, snachat (or whatever your social preferences are) looking amazing with a subtle glow, or bold dark natural looking tan. We have over 10 products to choose from so there is something for everyone everyone, no matter your skin tone, preferences or budget.
Get A Tan That Complements Your Outfit
We can discuss your outfit and then find a tan that will suit it perfectly. You may like a bold tan usually but the dress lends itself to something more subtle, or you really want to stand out and go for something dark and daring, we have it all and will go through this with you at the appointment
Spray Tan Products:
A Delightfully Natural Looking Tan
Beautyrokz 12% Light Tan, 16% Medium Tan & Beautyrokz 1 Hour Rapid Tan
An Elegant, Deep Natural Tan, Comes In 3 Bold Shades
Laurens Way 12% Medium, 16% Dark Spray Tan & Laurens Way 60min Rapid Tan
A Stunning Bold Tan in 4 Shades That Smells Amazing!
Laurens Gold 9ct: 8% Light, 14ct: 14% Medium, 18ct: 16% Bold & 24ct: 20% Dark
A Stunning Natural Tan, 1 Beautiful Perfect Tan Tone
Xen-Tan – Original
Book An Appointment That Suits You!
Your must have accessory to looking fab!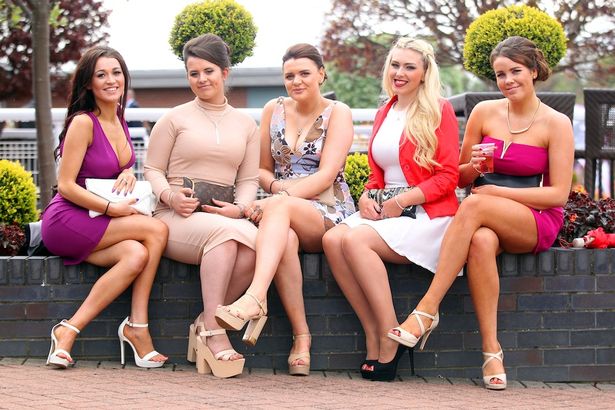 A Full Body Spray Tan Will Set off That Special Dress
Have You Feeling Confident & Looking Super Sexy.
You can call me directly on 07835 613 282
DM through FACEBOOK
The Wednesday, Thursday & Friday before can get super busy, so best be quick so as not to miss out. As always at this time I will be working very late to accommodate any ladies who are in need of a spray tan, can't get to the salon and need me to work around their busy diaries. Tans can last upto 5days, with the proper PREP & AFTERCARE so if you need tan for the races, application on Tuesday you'll still get great results for sat. We also have some advance techniques if you want to take it to the next level and REALLY standout.
MOBILE TANNING FOR THE RACES IS PERFECT
REMEMBER I COME TO YOU!
So no need to worry about fitting in a trip to the salon into your already busy schedule.
No need to travel intro the beauty salon in ayr, or tanning salon kilmarnock, why get the bus into irvine when
i bring the tanning salon direct to your door!!!
We also have 60minute Tans available.
This means that you can have the tan application on the morning of the meet and after a quick rinse,
60mins later beautifully bronzed skin. Boom.
Any questions or if you need any help and assistance please do not hesitate to give me a shout i will be happy to help.
ANGELA @ BEAUTYROKZ
---