January Half Price Tans!!
---
SPRAY TAN AYRSHIRE
50% OFF
Would you like to save money in JAN?
Absolutely!!!!! dont we all. 
To get your tans half price in Jan could not be simpler.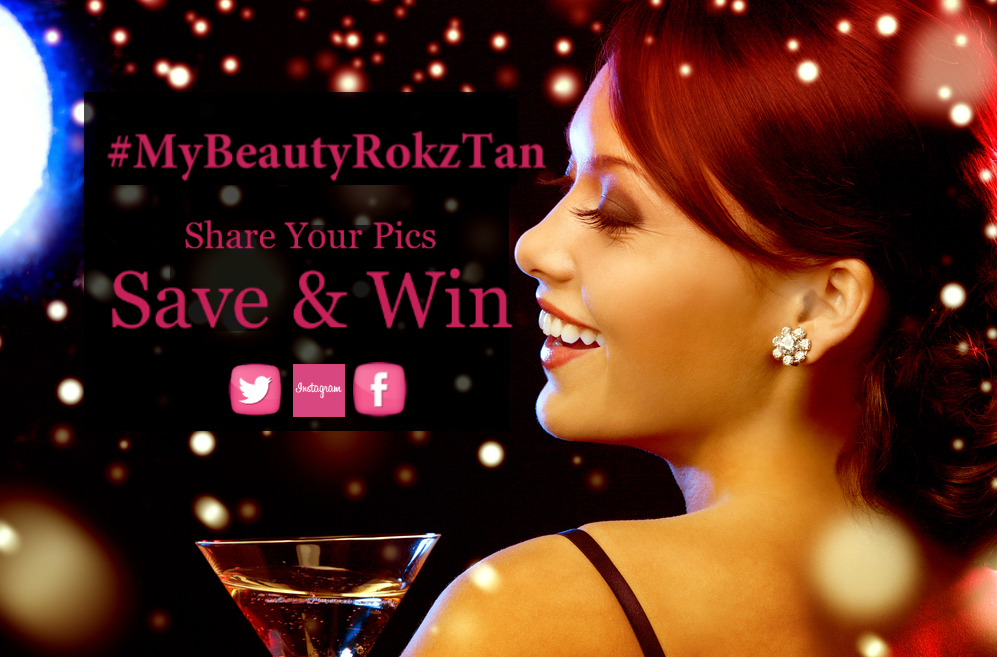 We would love to see pics of you rocking a beautyrokz tan on social media*
CONNECT & SHARE 
INSTAGRAM - TWITTER - FACEBOOK
Follow us on the above and when you are out partying this festive season tag us in all your pics @beautyrokz and use the hashtag #MyBeautyRokzTan
Every time this is added you will then be eligible for a 50% of any Beautyrokz tan product in January!
WIN A FREE SPRAY TAN
#MyBeautyRokzTan 
WE WILL ALSO OFFER A FREE TAN TO THE BEST PICS. To be taken any time in 2016. 
The more pics you take adding #MyBeautyRokzTan the more chance you have for a Free Tan! 
Any questions feel free to call or email i will be happy to help.
Angela @ Beautyrokz xx
Full terms & conditions.
Follow us on INSTAGRAM - TWITTER - FACEBOOK (feel free to follow us on all)
Once you have had a tan from beautyrokz, show us on social
Use tag us in the pic & add #MyBeautyRokzTan on any of your pics you upload
You will be eligible for 50% of any tan in JAN. Can be used as any times as you want. 
All the pics will then be judge and the best pic will receive a FREE TAN. 
All the pics will be judged, you can add multiple pics, the more you add the more chance you have to win!!!!
Show us your tans when you are at the office party, getting ready with the girls, new year do, whatever. 
They can be fun, festive, sexy what ever you want. 
Ayrshire & surrounding areas only. 
£5 travel supplement on 50% off tans if outside the area. 
Competition closes 3rd of Jan. (get those new year pics in)
---