Beautyrokz Has Launched Their Online Shop!!!
---
Buy Fake Tan Accessories Online
Beautyrokz Has Launched Their Online Shop!!!
We have recently launched our
online shop
. This is to provide you with all The Tools You Need to Achieve the Perfect Fake Tan at Home. We have tried and tested many, many, many fake accessories over the year. And we bring to you the best, most cost-effective products to help your self tan at home and get the perfect finish.
Remove All Fake Tan & Exfoliate Your Skin.Leave It in The Prefect Condition for The Next Application with The Fake Tan Eraser.
Apply Your Preferred Self Tan Brand
Effortlessly
with The Amazing Velour Tan Mitt. Smooth Application for Perfect Streak Free Finish.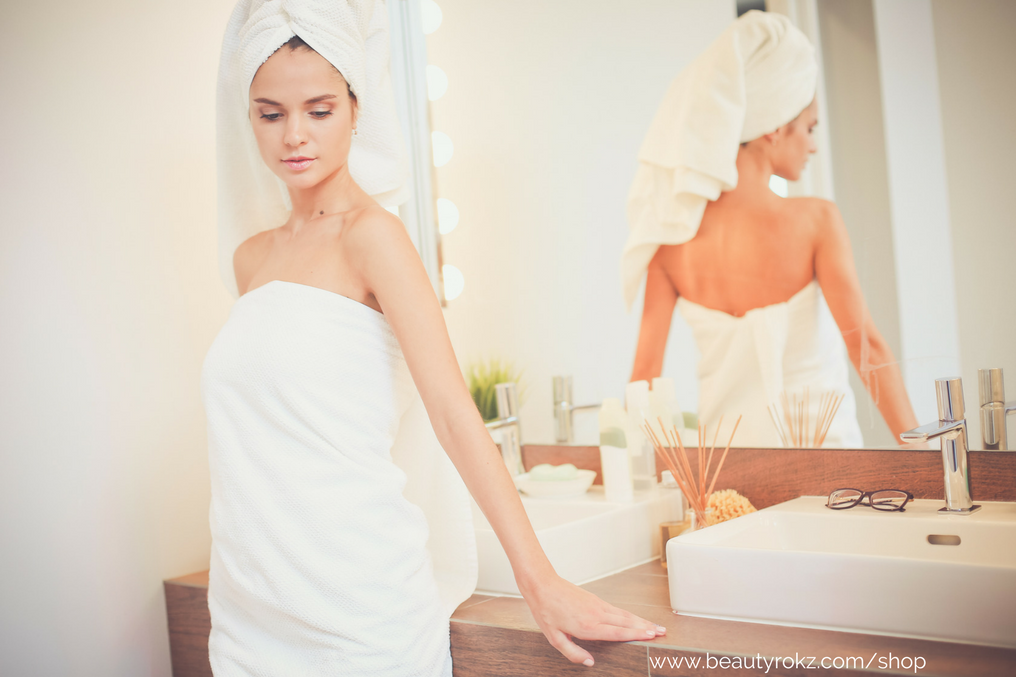 All my clients love a tan, I love a tan, it makes us look & feel better. The UK climate,
however
, doesn't bode well for
beautifully
bronzed skin. A spray tan is ideal, but it is usually for a special occasion or night out. Sometimes you
just
need to tan and go. Say its a rainy Tuesday evening. You feel minging and you want to look your best in the morning, a little layer of tan will sort that right out.
For years (pre beautyrokz) I would use any old fake tan lying around. I'd slather it on thick n dark and hope I'd wake up the next day like some sort of bronzed goddess. But, I ended up waking up to orange-stained bed sheets, looking patchy and stinking of biscuits. These days, I have much more of a strategy to give myself the perfect fake tan. Now it is handy that I have trained up hubby to be pretty good with the spray gun. But he is a moany bastard and getting him to find time to help is too much of a chore. (does he not understand the trials and tribulations of a young(is) women looking good in the modern age). So I have my routine for the perfect fake tan at home. It
really
is in 2 stages, prepping the skin for the tan, and then the application itself.
Prepping The Skin For A Tan
I feel
like prepping is the most important part of any tanning routine. If the base is good, the tans gonny be good – simple as that. When it comes to applying the fake tan solution, only takes me about ten minutes to put the tan on my body.
The tan eraser is a soft exfoliating mitt that will leave your skin so
beautifully
soft. It removes old layers and the build-up of fake tan or spray tan solution. This stay at home fake tan removal mitt ensures that your skin is free from the old tan. It leaves your skin the perfect canvas for the next layer of tan. I ensures the application is smooth and
absolutely
streak free. It is double sided, which I love, use 1 side for gentle exfoliation. The reverse side can
be used
for more stubborn tans. If you are looking to remove a fake tan altogether (in case you have had a fake tan fail, we have all been there.) this product is Exactley what you need.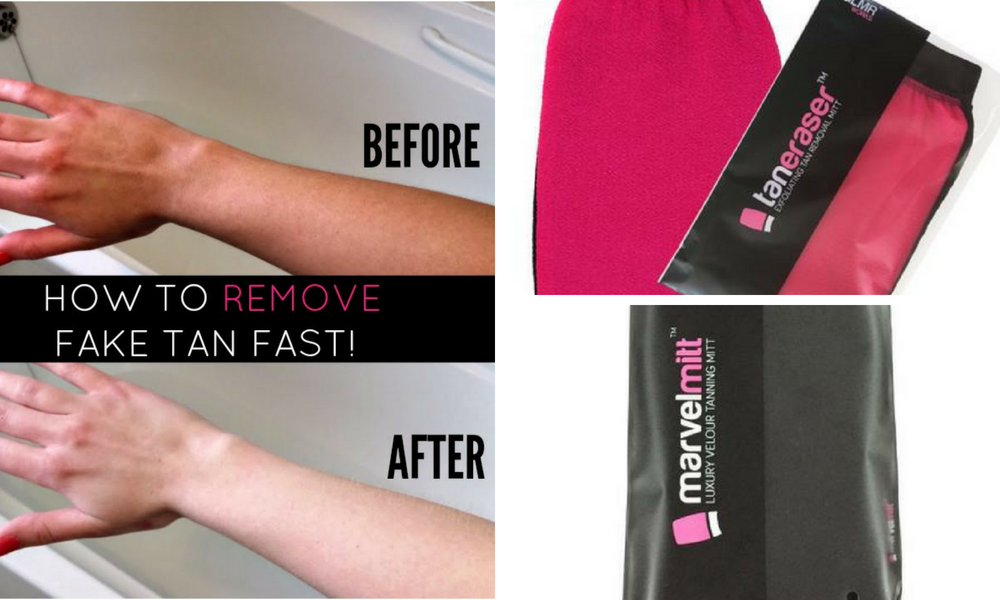 I Always use a fake tan mitt, Always. It helps with a smooth application and saves you from stained hands. A quality tanning mitt allows you to put the fake tan on
gently
. It works in the product in
easily
and leaves you with a streak free finish.
Over the last year I decided to look for the best fake tan accessories to help you out and achieve
maximum
super sexiness when it comes to your tan game
. Time to go from a good 6 to a strong 10! We have found the best products out there and want to bring them to you through our site.
We bring to you the Uks No.1 tanning mitt. The Marvel Mitt is a double-sided velour tanning mitt. It helps apply fake tan
evenly
and without any streaks. This tanning mitt is an absolute godsend. It works with all tanning solutions. Whether it's a mouse, foams or lotion (I also use this with my clients to dab away and blend in excess spray tan droplets.)
To help you out even more we have bundled these two great products together. We bring to you the ultimate fake tan kit. It combines the 2 products, the fake tan eraser and the fake tan mitt at a discounted rate
To help even further we also have available a
Make up Removal Mitt
.
The makeup eraser mitt is an ultra-soft exfoliating mitt that makes removing makeup easy
.
Just
soak the mitt in warm water and wipe away all makeup including foundation, mascara and eyeliner
.
You can get each of these products online through our shop.
Have a Look
To ensure that you get the most out of your tan you should look at your tanning routine. We have put together a guide and Its in 3 parts, this will guarantee that your tan game is strong.

If you need any help and advice please feel free to contact beautyrokz through
Facebook
i will be happy to help. You can also check out our regular
#TopTanTips
on
Instagram
&
Twitter
Angela @ Beautyrokz X #TanLife # TanEveryDamDay
---